GetUp
Gloucester Knitting Nanas
Hi Mary ..... (if they send it to me - I send it to the world)
We've got exciting news -- and a big opportunity.
After a spate of environmental breaches and cover-ups, GetUp members and local groups asked AGL's new CEO Andrew Vesey to shut down the dangerous Gloucester coal seam gas project.
Just days later, Mr Vesey has announced a 'comprehensive review' of the company's gas operations, including CSG.
The General Manager who oversaw their gas extraction sector immediately retired.
1
This is a significant win and a testament to everyone working to protect our land and water, but it's far from a knockout blow. But it does mean
right now AGL is deciding whether to continue fracking for CSG in NSW.
Can you add your name and ask AGL to walk away from their dangerous CSG projects?
AGL's CSG projects have been plagued by a string of breaches and disasters, proving beyond doubt that they cannot be trusted. Just to recap what AGL have been up to in the last few months;
1:
AGL's CSG drilling in Gloucester has been suspended by the NSW Government after finding hazardous BTEX chemicals in the water of two of its wells
2
2:
AGL has been drilling for CSG under people's homes in Sydney, and residents had no idea
3
3:
AGL's said its gas wells 200m away from homes were fine. An EPA report showed one-in-ten were leaking.
4
4:
Hunter Water refused AGL permission to dump wastewater in the sewer system, but AGL did it anyway
5
5:
There have been huge fluctuation levels in the groundwater table near AGL's CSG wells
6
With a track record like that it's no wonder people don't trust AGL, and now's our chance to make it count.
Just today, leading analyst Citi said,
"It's not worth risking AGL's brand for a Gloucester development."
They noted the strength of public opposition, and warned AGL that if the negative connotations surrounding the Gloucester project become too mainstream it could end up jeopardising their entire brand and earnings.
7
The pressure is already building, thanks to you and to our friends at organisations like Groundswell Gloucester, Land Water Future and Lock the Gate. Their tireless campaigning against AGL's dangerous project means that community opposition to CSG is
already
mainstream.
Can you sign the petition to stop CSG in Gloucester?
Over 20,000 GetUp members have already signed the petition to Mr Vesey. Of those people there were 6004 AGL customers, 515 AGL shareholders, and 105
AGL employees
.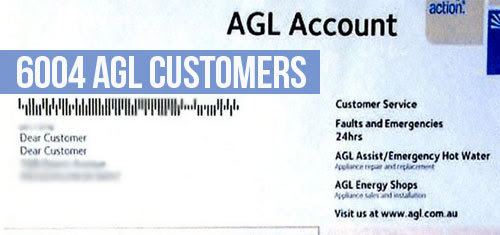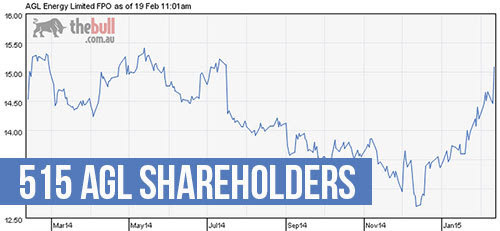 Click here to sign the petition against AGL's dangerous CSG projects: http://www.getup.org.au/agl-suspended.
The news is great, but we've got so far to go.
Thanks to you, we know this massive corporation is taking our message very seriously.
Let's use this window of opportunity to protect our land and our water for good.
Thanks for everything that you do,
Sam R and Adam, for the GetUp Team
PS - If you're an AGL customer and you're unhappy about the company's contaminations, breaches and cover-ups, you can switch your power away from AGL to renewable energy in less then ten minutes! Join almost 6,000 Australians who've moved away from the dirty power companies to a green energy future. If you're in Victoria, you can do it right now. If you're elsewhere, you can pledge to switch now and we'll contact you when we're ready to go.
No CSG Welcome.
http://getup.to/X4PYGUO24IrowiVPZ
References:
[1] AGL to review coal seam gas business in wake of Gloucester toxic chemical leak controversy,
ABC News Online
, February 19 2015
[2] AGL faces delays, additional conditions after BTEX chemicals detected,
SMH.
January 28, 2015
[3] Proof of CSG drilling under family homes in Sydney
Yahoo News,
January 22, 2015
[4] Leaks found at almost one in 10 AGL CSG wells at Camden,
SMH
, October 14, 2014
[5] EPA investigation into discharge of treated flow back water into Hunter Water sewer network,
Hunter Water
, January 22, 2015
[6] Shifting ground water levels add to AGL's CSG doubts,
SMH
, January 27, 2015
[7] Upstream gas restructure, a material prize worth chasing,
Citiresearch
, February 18 2015